Classic Kenya Safari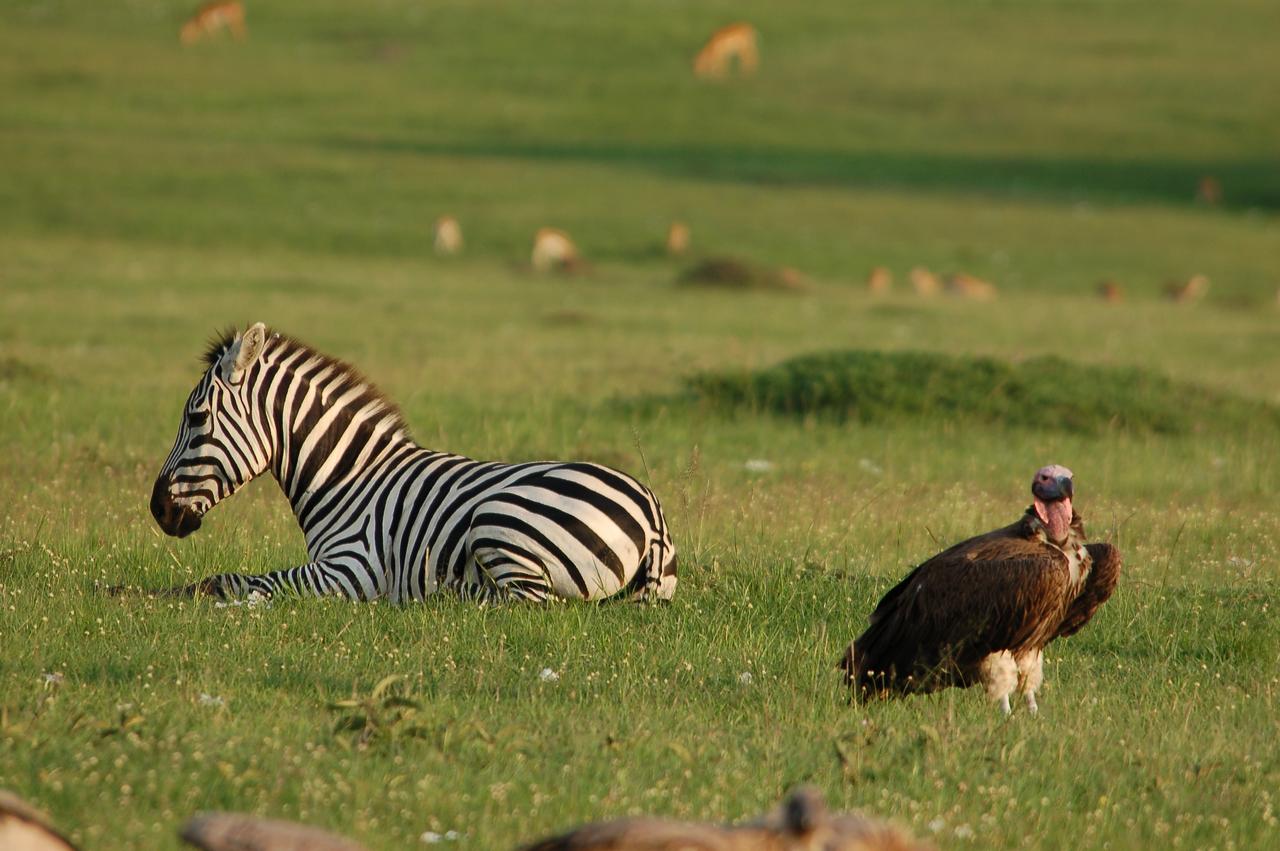 Duration: 6 Days
Scale: 2 - 6 people
From: Nairobi
Tour size: 2
Spectacular wildlife and scenery Un-matched game-viewing and photographic opportunities
On this safari to Kenya get lost in the superb scenery of the Great Rift Valley Lake of Nakuru, watching thousands of pink flamingos against an electric blue sky. Sit back and enjoy high tea at Elsamere and a game viewing boat trip on Lake Naivasha.

Walk on the plains which host the greatest animal spectacular on the planet, the Great Migration in the fabled Masai Mara National Reserve. Retire to exclusive and elegant Kenya accommodation which provides exquisite personalised service, first rate game viewing and refined cuisine.
Classic Kenya Safari Highlights
Spectacular wildlife and scenery
Un-matched game-viewing and photographic opportunities
See thousands of colourful flamingos at Lake Nakuru
Go on 4x4 game drives in the Masai Mara National Reserve
Optional hot air balloon safari over the Masai Mara
Easily combinable with Mombasa or Zanzibar island holiday

Day 1: Travel to Lake Naivasha
Today on your classic Kenya safari you will journey to Lake Naivasha; a large freshwater lake which is part of the Great Rift Valley in Kenya. It is home to an abundance of birdlife, including the iconic African Fish Eagle and a large population of African Hippos. In the afternoon savour high tea at Joy Adamson´ s famous Elsamere farm.

Adamson is known for writing the book "Born free" about raising a Lion cub. Her home is now a conservation centre, focusing on lake ecology and creating environmental awareness. Afterwards you can enjoy a boat cruise on Lake Naivasha and spot African wildlife on the banks.

Day 2: Pink Flamingos at Lake Nakuru
Today your safari guide as part of your Kenya safari will take you on a day trip to the picturesque Lake Nakuru National Park, which is famous for its thousands of colourful flamingoes and abundant rhinos. After an early breakfast, you go on a drive through the Great Rift Valley on your way to Lake Nakuru, approximately a 2 hour drive.

Lake Nakuru is one of Kenya's smallest National Parks but possibly the most beautiful. It is abundant with a large variety of wildlife, including thousands of lesser and greater flamingoes, and large numbers of rhinos. See the rare Rothschild Giraffe and numerous other mammals such as zebra, impala, waterbuck, lion and buffalo. Stop in a shady spot for a sumptuous picnic lunch. Afterwards you will head back to your Kenya safari accommodation for afternoon tea with delicious cakes on the lawn overlooking Lake Naivasha.

Day 3: Fly to the Mara
Today after breakfast you'll fly from Lake Naivasha to the Masai Mara, famed for its sweeping plains. It is a short flight, allowing views over the fertile landscape of the Masai Mara. On arrival at the airstrip you will be met and escorted to your tented Masai Mara accommodation which nestles in the forest along the banks of the Mara River.

In the afternoon you embark on a game drive and there will be good opportunities to see lion, elephant, giraffe and zebra. Pre-dinner drinks around the roaring campfire set the scene for a candlelit dinner before you retire to your tented accommodation.

Day 4 - 5: Safari in Masai Mara
Spend the next two days in the Masai Mara. Go on safari in the Masai Mara National Reserve while on morning and afternoon game drives. Cross the sweeping plains and see herds of grazers and prides of lion or perhaps a leopard lounging in a tree. In the afternoon enjoy an encounter with Kenya's iconic Maasai herders while visiting a local homestead. Their lives revolve around their livestock and they are constantly on the move in search of fresh pastures.
There is also the chance to go hot air ballooning as an optional extra. Suspended in a basket beneath the rainbow-coloured canopy, you're off for a Masai Mara wildlife viewing adventure with an entirely different perspective. Enjoy the silence as you float above the plains, the forest and the rivers of the Masai Mara. Toast your return to earth with a champagne breakfast.

Day 6: Farewell
On the final day of your classic Kenya safari you will have an early wake-up and set out on one last game drive. Watch the dawn lighten the bush veldt and investigate the previous night's wildlife activities, by tracking spoor, following bush trails and perhaps even a sighting the remains of a midnight kill.

Leaving the famous plains behind you will fly back to the capital, Nairobi. Post accommodation is available if you continuing on to Tanzania, Mombasa or Zanzibar and should be booked prior to departure.

Included
Road transfers from Nairobi to Lake Naivasha
Scheduled light aircraft flights to Masai Mara and Nairobi
Road transfers from/ to Masai Mara airstrip
2 nights' accommodation in Lake Naivasha
3 nights' accommodation in the Masai Mara
All meals including breakfast, lunch and dinner
Teas, coffees and purified water
Boat rides on Lake Naivasha and to Crescent Island with guided safari walks
Day trip to Lake Nakuru with a picnic lunch (park fees included)
4x4 game viewing excursions with experienced driver guides into the Masai Mara Game Reserve and at Lake Naivasha
Cultural visit to a nearby Masai Village (Manyatta)
Laundry service
Masai Mara and Lake Naivasha conservation fees

Not Included
Park fees for Crescent Island, Lake Elementaita, Hell's Gate National Park and Manyatta to be settled direct
Drinks, optional activities and extras not mentioned above